Our Toronto Personal Injury Lawyers
Learn More About Our Legal Team
All of the lawyers of JEWELL RADIMISIS JORGE LL.P. have committed their legal careers to achieving the best possible results for clients who have suffered illness or injuries. We will fight for justice and the best financial awards on your behalf. We pride ourselves in being active members of the legal profession as well as in our communities.
Paul Jewell is a Queen's Counsel and a certified civil litigation lawyer who has presented papers and conducted symposiums throughout North America and to various organizations. Amongst those organizations are the Ontario Trial Lawyers Association, the American Association for Justice as well as the Advocates Society of Ontario and the Canadian Bar Association of Ontario.
Tina Radimisis and Michelle Jorge are both current Board of Directors of the Ontario Trial Lawyers Association, which is an association of Ontario Lawyers who dedicate their practice to assisting innocent accident victims. Michelle Jorge is also the former Chair of the New Lawyers Division of the Ontario Trial Lawyers Association and Tina Radimisis is the former Chair of the Women's Caucus of the Ontario Trial Lawyers Association.
All of our lawyers are dedicated to providing the best possible legal representation and personal service to our clients. We achieve this by focusing on our client's goals with customized legal strategies and caring representation that treats each client as a part of our family, not just another case.
Tina D. Radimisis, LL.B., B.A., Partner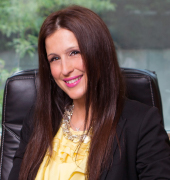 Tina graduated Magna Cum Laude from York University, majoring in Political Science in 1999. At York University, she was on the Dean's List for the last 3 out of the 4 years of university. She then went directly from York University to Osgoode Hall Law School from which she graduated in June of 2002 and was called to the Bar of Canada in September of 2003. More
Michelle F. Jorge, LL.B., B.A (Hons.), Partner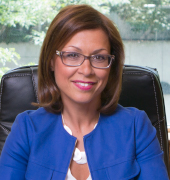 Michelle's focus in serious personal injury litigation has allowed her to help countless victims of injury protect their rights and entitlements. She has protected individuals and their families in benefits disputes, slip and fall cases, disability claims, gym negligence, school board negligence, motorcycle accidents, defective products, and more. More
Darcie Sherman, LL.M., LL.B., B.A., Associate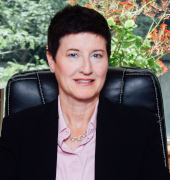 Darcie Sherman attended law school at Queen's University, graduating in 2002, and was called to the Bar in 2003. Darcie obtained her LL.M at the London School of Economics in London, England in 2004. Darcie joined JEWELL RADIMISIS JORGE LL.P. in August of 2018, where she is continuing her varied personal injury practice, with a focus on clients who have sustained serious injuries as a result of motor vehicle accidents, slip and falls, product liability, dog bites/attacks, assaults, and other acts of negligence. More
Paul R. Jewell, Q.C., Founding Partner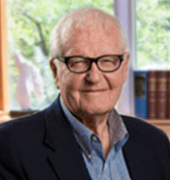 In memory of Paul R. Jewell, Q.C. Paul Jewell, who commenced practicing law in 1960 after graduating from Osgoode Hall Law School in Toronto. After obtaining the highest award ever obtained from a jury in Canada in the case of Sikora v. Rioux, [1975] 1 S.C.R. 115 he decided to confine his practice to personal injury law, concentrating on trials by jury. More
To arrange a free initial consultation with a member of our firm,
please contact us by e-mail or call us at (647) 360-6685.